USA Home owner's Data
In the current times we are in a situation where information is more valued than anything else. The quality and amount of Information one possesses is directly proportional to the money he is earning. The game begins when there are too many players in the market. Though it is tough on the part of the customers to choose which service or product is better from the rest for more are the options greater is the confusion.
Well, we leave that decision up to you. All we can do for you is to bring the best and fresh homeowner's data for your business. In the US, Homeowner's database providers are many but there are really few who considerably have good amount of information in their database. We aim to proffer you with the superior quality of data so that it may help you no matter what you deal in. Our Homeowner's Database of USA is not consisting of profuse leads in which you have to search rigorously to find the apt data for your organization. Instead, we tend to keep our database appropriate, updated and refined.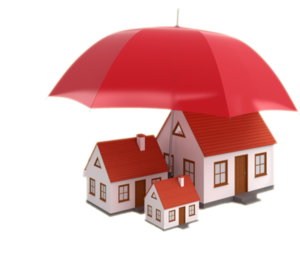 Moreover, our data includes homeowner's name, address, phone number, date of birth and income. You can easily segregate it on the basis of its age, state and zip code. The data which is being provided to you is constantly checked in order to keep the database consistent and upgraded. The sources from which it has been taken are trusted as well as verified. We suppose that it is our utmost duty to carry out a check before entering any information on our database since safety and security are one of those issues which are always in our mind. So if you contact us don't worry everything has been verified and confirmed after which it is being provided to you.
Looking for Homeowners Data? Your Search Comes to an End With Telemarketing BPO Leads
If you are a business owner looking for reliable customer mailing lists that help you reach out to new customers in your area, Telemarketing BPO Leads help you with the accurate US Homeowners list that you can trust. We provide you with timely and precise homeowners list irrespective of size and scope of your business. Using our mailing lists, you can introduce your business to new families shifted in your area and settling in their new environs.
The US homeowner list by Telemarketing BPO Leads will come with leads on homeowners who enjoy the steady income, good credit history, and looking forward to establishing relationships with businesses like yours. Such prospects are more open to spending as they are just setting up their new homes and are looking forward to developing robust and long-time relationships with area businesses. Thus, they are the perfect clientele that will boost your business. Our quality help provided to local businesses like yours have helped them thrive and grow by leaps and bounds. Relying on direct mail campaigns using the homeowner lists provided by us can help sure make your business successful.
We understand that there is no dearth of other mailing list providers who compile their lists using data related to new homeowners. It results in a mailing list that generates sales lead lists that have names and details of people who may or may not be interested in doing business with you. At Telemarketing BPO Leads, we provide you with the US homeowners list that has people listed who are more likely and willing to do business with you. This way, you get to save your advertising dollars by not targeting people who are not interested in your services.
At Telemarketing BPO Leads, we only use complex proprietary data that helps in creating the list that has details of homeowners who are genuinely interested in your business. We are committed to offering you a high deliverability rate that helps you get results from these mailing lists.
For more information about our services, do not hesitate to reach out to us and find out more about our well-curated US homeowner list.